Waah! I'm smitten.



By this: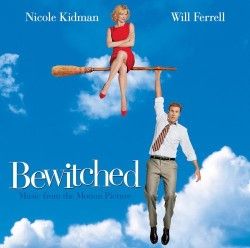 This is the Soundtrack. (And no, neither Kidman or the movie got me smitten.)
I watched this Nora Ephron (Sleepless in Seattle, You've Got Mail, When Harry Met Sally) wonder just this afternoon at GB3, and by most counts, it was lovely. In typical Nora Ephron fashion, the lines were witty and charming, and I actually found most of them to be real funny. (Strangely though, it felt weird when you're the only one laughing at subtle jokes in a theater. I need a life.)
While the biggest gripe I had with the movie was its almost cliche-ish use of a production-within-a-production formula (been there, seen that) which is personally, something I find very shallow for story development, overall, the movie somewhat satisfies escapist tendencies.
The problem lies not with the lines, but with the story itself. There were so many rehashed elements that made some segments of the movie real tedious, and some elements are downright too cheesy, even for a supposed mushy feel good film like this.
Character development is commendable, especially for Samantha. Sweet, naive and pretty, Kidman's flexibility and skill as an actress is a joy to watch onscreen, considering the level and quality of performance she showed in playing strong-willed, Ku-speaking Silvia Broome in "The Interpreter". Also, the resemblance to the original Samantha, Elizabeth Montgomery is almost uncanny. But unfortunately, Kidman's role in reprising the original Samantha was wasted in the movie's lack of new ideas, and this did much to reduce the positive points brought by Kidman's performance to the movie.
Will Farrell is a mixed bag, though. After seeing him in a lot of comedy flicks, I just found it hard to imagine him in a film like this, with Kidman as his love interest. Even if he tried hard, I found it hard to get away from the thought that this was the same guy who played "Elf" a few months back. Really, casting should not have included him.
But then, even though the movie was mediocre, it was a fun affair to watch. While the intention to revive "Bewitched" was interesting, the movie did suffer from a lot of execution problems that make this one hard flick to watch. What happened, Nora? Also unwilling to use your magic?
If there's a saving grace, it would be the excellent soundtrack. The songs are apt for the movie, and the soundtrack was beautifully made to jive with the movie's theme of witchcraft.
Most of the songs are swing jazz pieces, so a jazz fan would easily find comfort and enjoyment from this one.
With songs coming from jazz standards artists such as Frank Sinatra, Nat King Cole, Ella Fitzgerald, and Louis Armstrong, plus some nice cuts from Steve Lawrence, REM and The Police, who wouldn't love this? The classics are a safe, if not an elegant way to preserve the nostalgia brought by the movie.
But it is unfortunate that Sony Music Philippines hasn't released this one yet locally, considering how the OST for a locally unreleased movie (Dukes of Hazzard) can already be found in Music One's shelves. Calling, Sony BMG Philippines,

nasaan na yung album ko?

Heheh. (The first thing I did after emerging from the theater was to check if this has already been released. "'No", said the M1 people. Sad.)